Here is another way to make a gift out of
Frappuccino
bottles. In this case I also used the original box to carry them.
The most difficult part of this project is cutting the paper (got mine from Joann's) for the container box.
I used a big piece of
paper
that covers front A, the bottom of the case and front B.
1 piece for each side and 1 to cover the handle.
I did lots of cutting and used Mod
Podge
(I have to confess: it was my first time using it!! Love it!) to cover everything.
Finished with
Green
ribbon and a small red one. The tag is made out of
cardstock
and a
Stampin
' Up
stamp
.
I painted the caps of the bottles and added a
circle
of white
cardstock
stamped with the same X-mas collection from
Stampin
' Up and added some glitter.
Cute little bells for each one of them and inside : hot cocoa mix, mini marshmallows, mini candy canes and peppermint chocolate patties.
This can be the perfect little gift for teachers, co-workers and neighbors.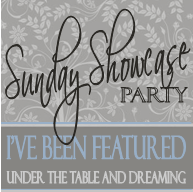 Linkig to: